Surf : Biggest Fan
March 02, 2015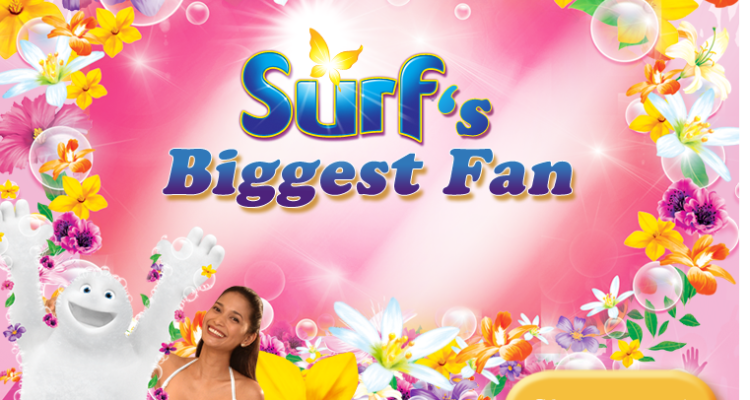 Surf, in celebration of it's anniversary, is thanking it's customers with "American Idol"-ish contest. Participants are asked to send in a story, a photo or a video telling Surf why they are Surf's biggest fan.
Are you Surf's Biggest Fan? Then prove it! tell us with a story, a photo or a video
Clients screens each entry and successful participants are notified via phone and email.
Art Direction:John Pabalan, Lowe Philippines
Accounts:Katrina Nadela, Dea Bobadilla
Comments/My Role:
Facebook enabled contest. Added interactivity and animation keeping in mind the subtle and delicate atmosphere brought out by the design. Used filepicker.io API to store entries. Stakeholders review the entries using a custom admin page.
**Backend: **PHP, MySQL, Facebook API, Filepicker IO
Frontend:HTML, Javascript, JQuery
Source: Click here
Demo: Click here
---