Lewis and Pearl: You Scent It!
February 18, 2015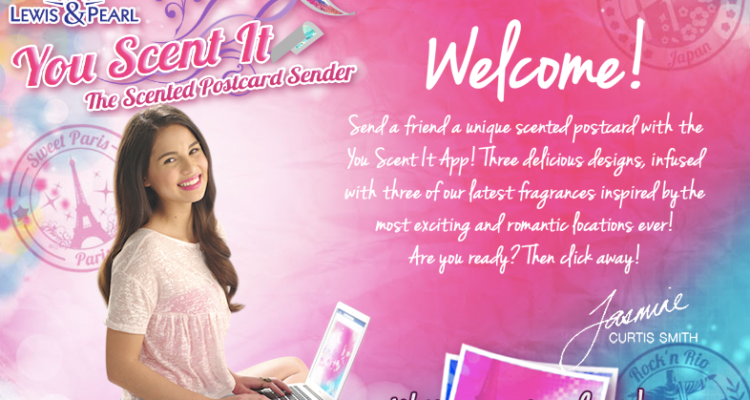 You Scent It! is a promotional Facebook application by Lewis and Pearl.
Participants must choose among a number different scents and design themes in the You Scent It App and come up with a thoughtful, heartwarming message for their loved ones.
Tell someone how you feel with the scents of Rio, Paris and Japan.
Clients screens each entry and successful entries are then queued  for printing and delivery.
Art Direction:John Pabalan, Lowe Philippines
Accounts:Katrina Nadela, Dea Bobadilla
Comments:
Added interactivity and animation keeping in mind the subtle and delicate atmosphere brought out by the design. Preview use a custom script font to simulate how the back of the postcard would look when printed.  Stakeholders review the entries using a custom admin page.
**Backend: **PHP, MySQL
Frontend:HTML, Javascript, JQuery, JQuery UI
Source: Click here
Demo: Click here
---